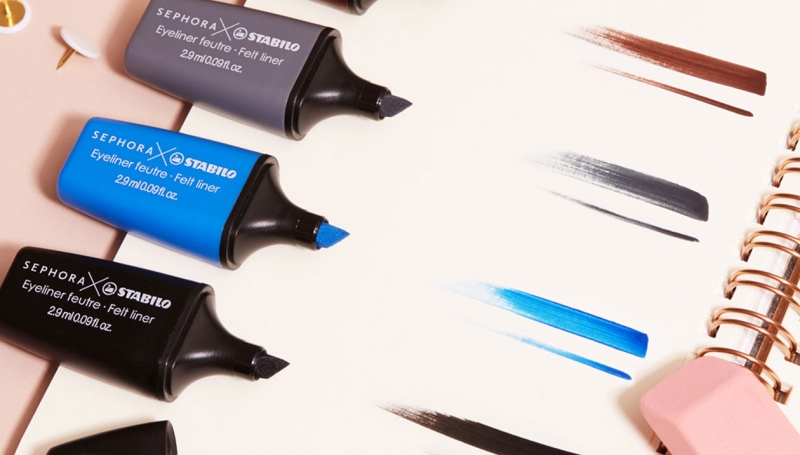 As Stabilo International and SEPHORA launch an unlikely product collaboration, our Regional COO joins the discussion with Marketing Interactive around what makes co-branding a success…or not! https://bit.ly/2YHikns
"Co-branding comes in many shapes and sizes.  Most common is 'ingredient' co-branding seen frequently in the FMCG world when popular brands from adjacent categories bring together the best of their respective offers to create a new product line – think Tide and Febreze or Walls and Oreo.  Ingredient co-branding can also be found in the premium space, with the likes of BMW tapping up Mont Blanc or Louis Vuitton for interior designs to accentuate their luxury proposition.
Co-branding is also used  to reflect common interest and values (GoPro & Red Bull, The NBA and Beats), to enhance and differentiate service experience (Spotify & Starbucks or Uber), to create new levels of consumer engagement, loyalty and community (Nike & Apple), or to strategically dominate business sectors (Apple & Mastercard).
The Sephora-Stabilo link-up is an example of a particular type of 'disruptive' product co-branding, in which the brands involved on the face of it have no affinity whatsoever.  However, dig a little deeper and it's clear there is a winning crossover of brand and product equities.  The neon palette, distinctive design and precision of the Stabilo brand actually plays perfectly into the cosmetics territory and fully supports Sephora's stated purpose to 'create inviting beauty and shopping experiences and inspire fearlessness in or community.'
As with all of the best co-brands, it's a clear win-win.  The actual sales of the product might not sustain after the initial excitement wears off, but both brands will be left enhanced both commercially and in terms of brand affinity and recall.
As our industry emerges globally from lock-down we can expect to see much more co-branding.  Not only are the costs and risks of such initiatives shared by the brand owners, but consumers might also need some extra enticement to venture back into physical retail.  And we would all welcome a bit more fun, creativity and variety in our lives.  So hopefully Stabilo eyeliners won't be the only highlight we can all look forward to in the near future."