CLIENT
Toggle
PROJECT
A digital destination for Singaporean content
DISCIPLINE
Brand & Communications Analysis, Brand Positioning, Customer Value Proposition, Corporate Identity, UI/UX, Brand Guidelines
Launched in 2013, Toggle represented Mediacorp's first foray into over-the-top services, offering entertainment, information, and news to viewers online, on smartphones, tablets, and Smart TV.
Read more
A few years later, with the consumer device market growing rapidly and the migration from XinMSN into a consolidated Toggle service, the path was open to extending into additional platforms and offers. But to do this and to compete effectively in an increasingly crowded OTT space, the service needed to ensure great user engagement and interaction by enhancing the user experience and becoming a local champion for content discovery.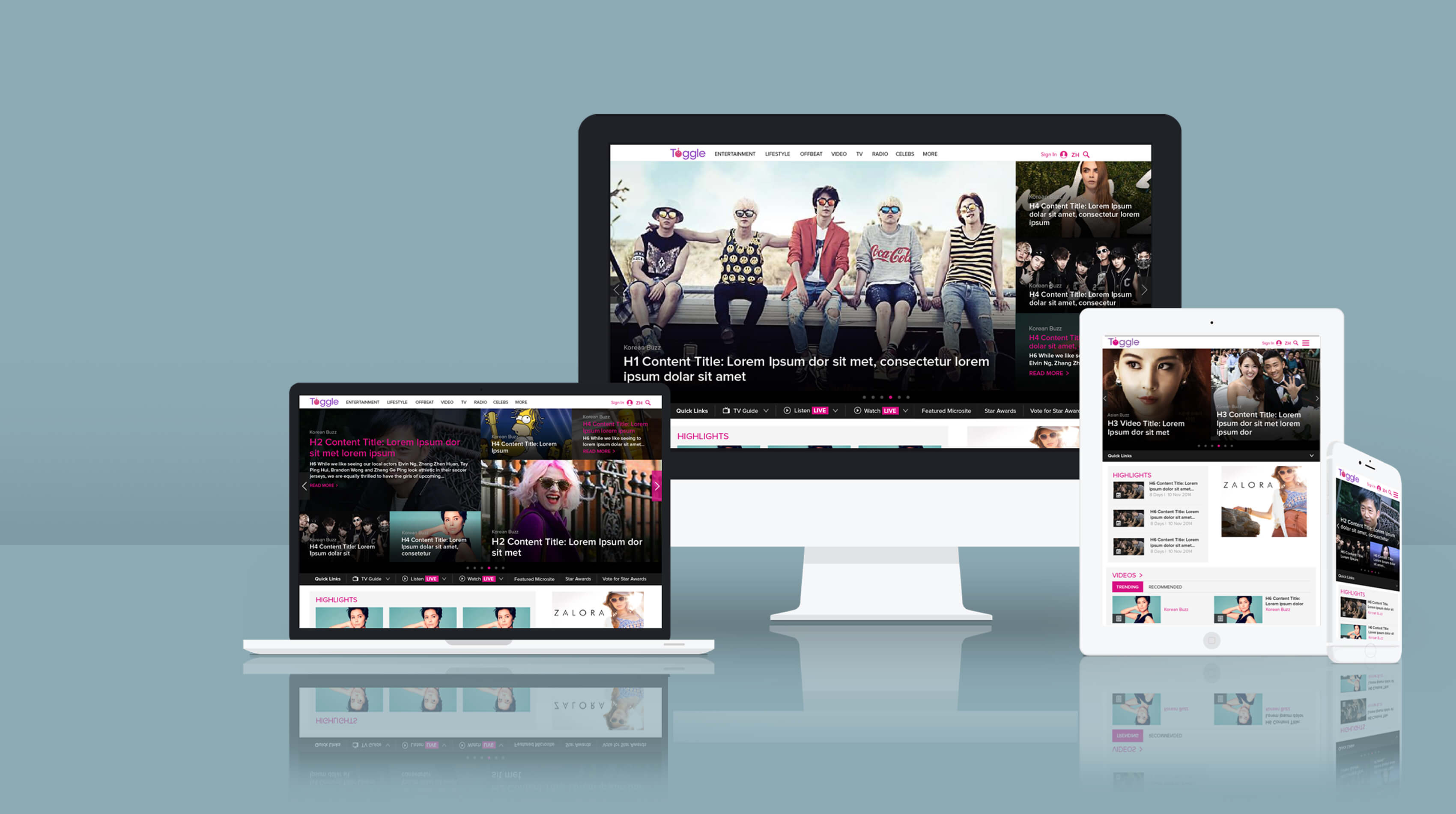 Bonsey Design was appointed to develop a refreshed, harmonised UX/UI interface across all of Toggle's existing and upcoming platforms. This was to create a consistent Toggle brand presence with enhanced marketing capabilities,  intuitive interface and a well-structured catalogue of content with key features that would make Toggle a joy to use.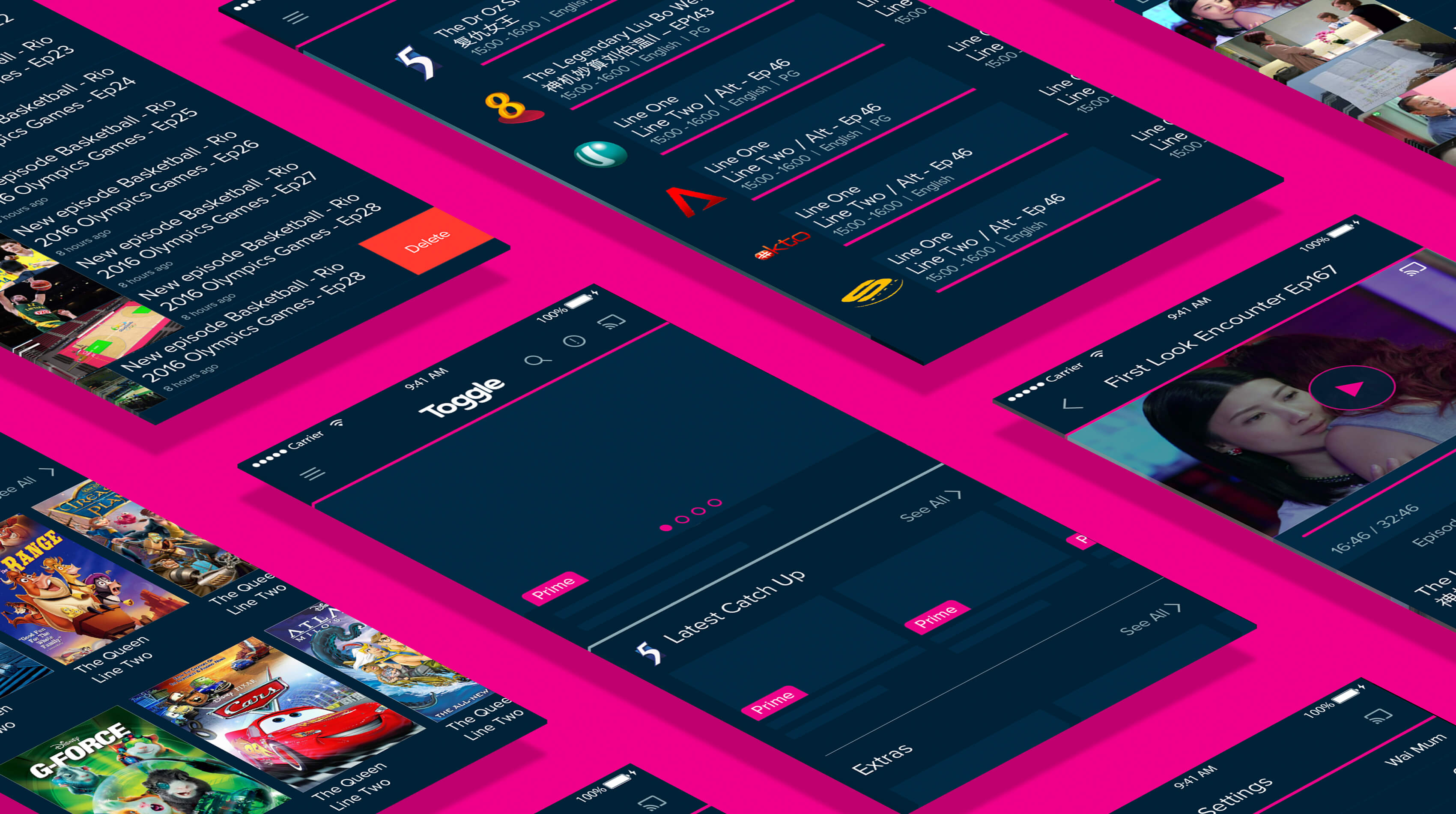 The first step was to develop a refreshed positioning for the brand that would connect with all Singaporeans, clearly articulate the Toggle value proposition and build recognition and confidence amid a bewildering range of content providers.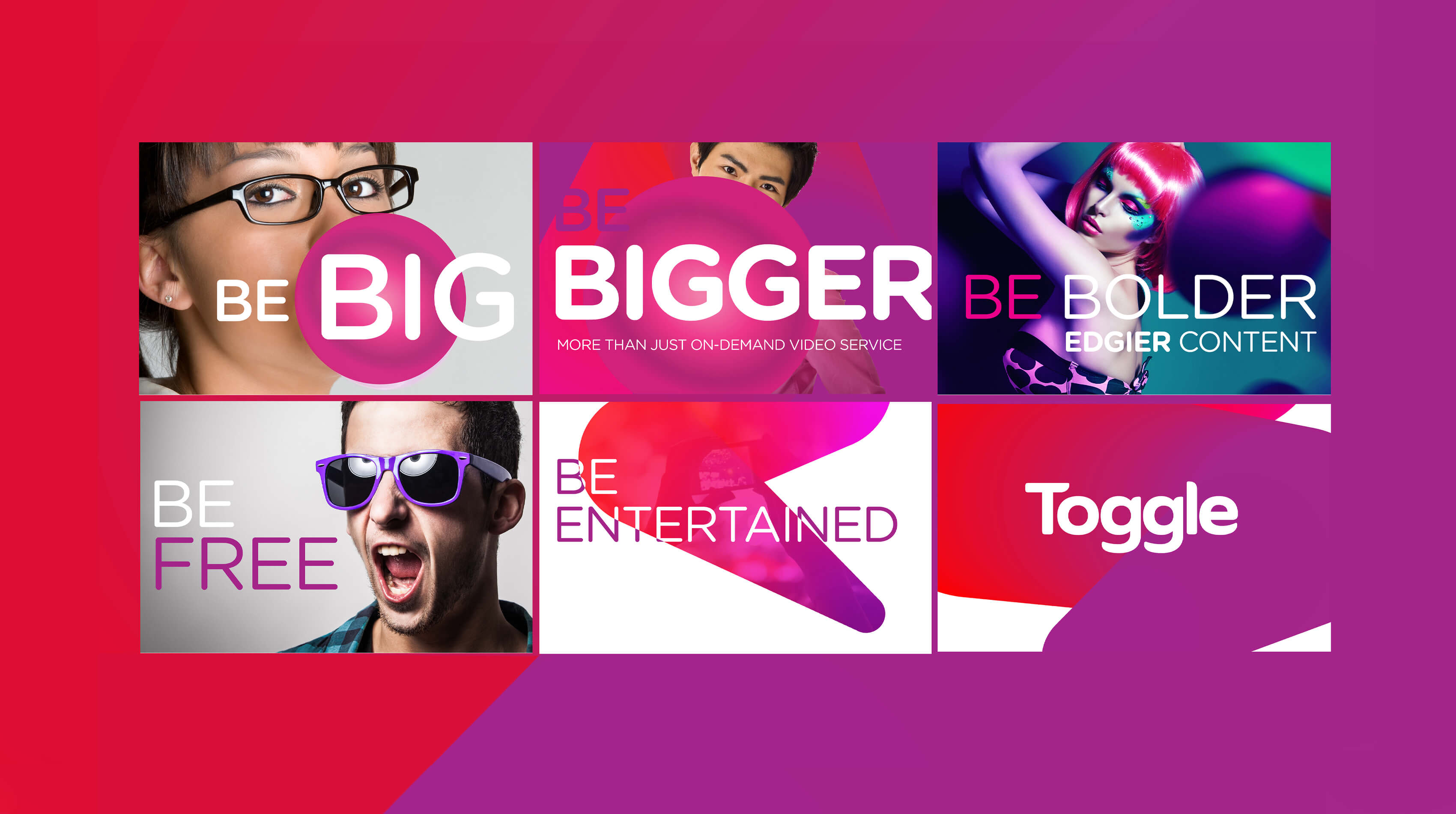 Building on the new positioning we evolved the Toggle identity, simplifying and modernising it so it could work seamlessly across all types of content, while retaining the colour and sense of fun of the original mark.  The identity was extended across a range of sub-brands and a suite of online design assets was created to extend across different interfaces and help drive the marketing and product UX strategy.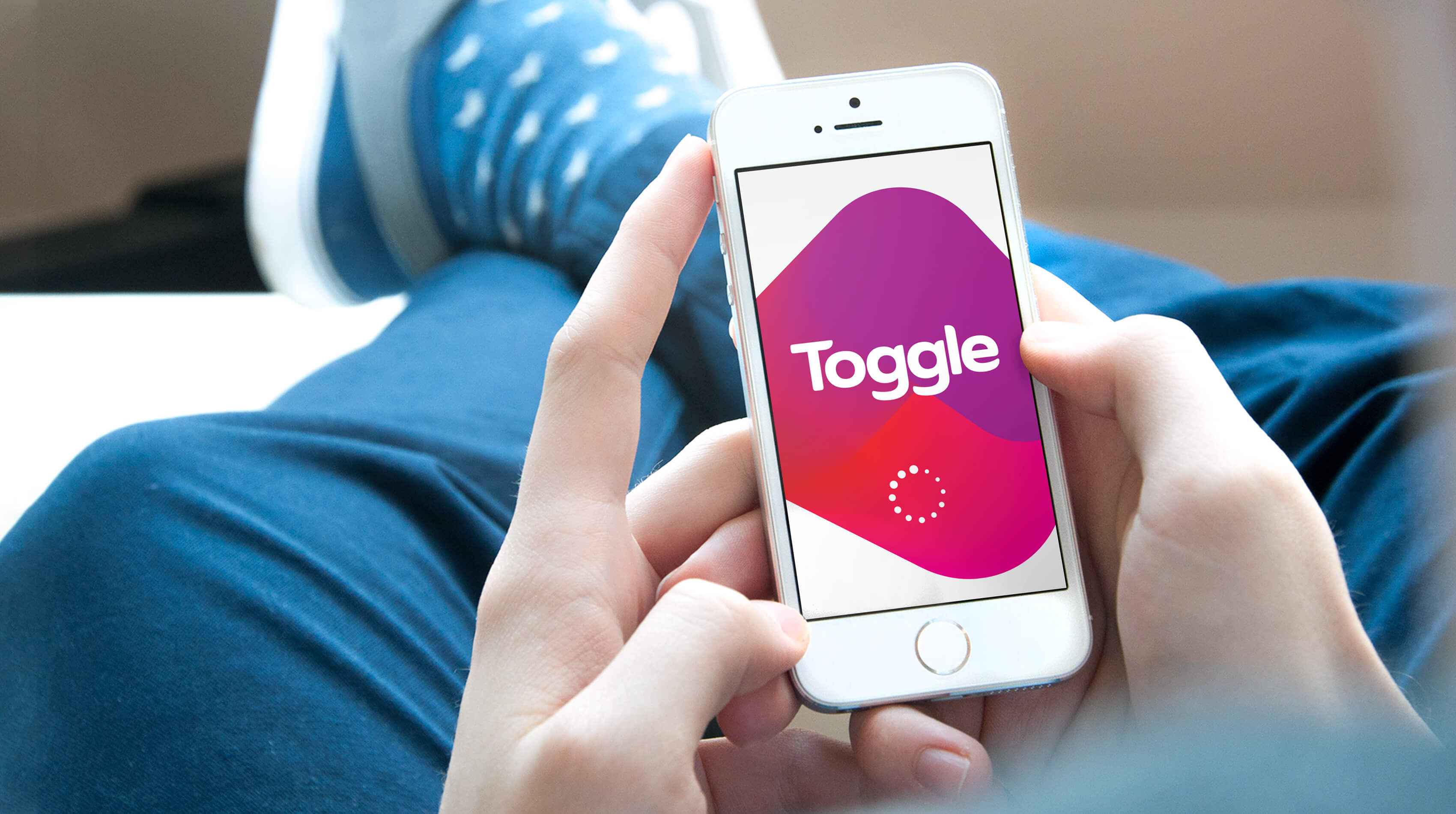 We developed an enhanced UI and UX approach and applied it across the full range of devices, platforms and languages. We then developed a digital campaign strategy to promote the service with its showcase roster of original content.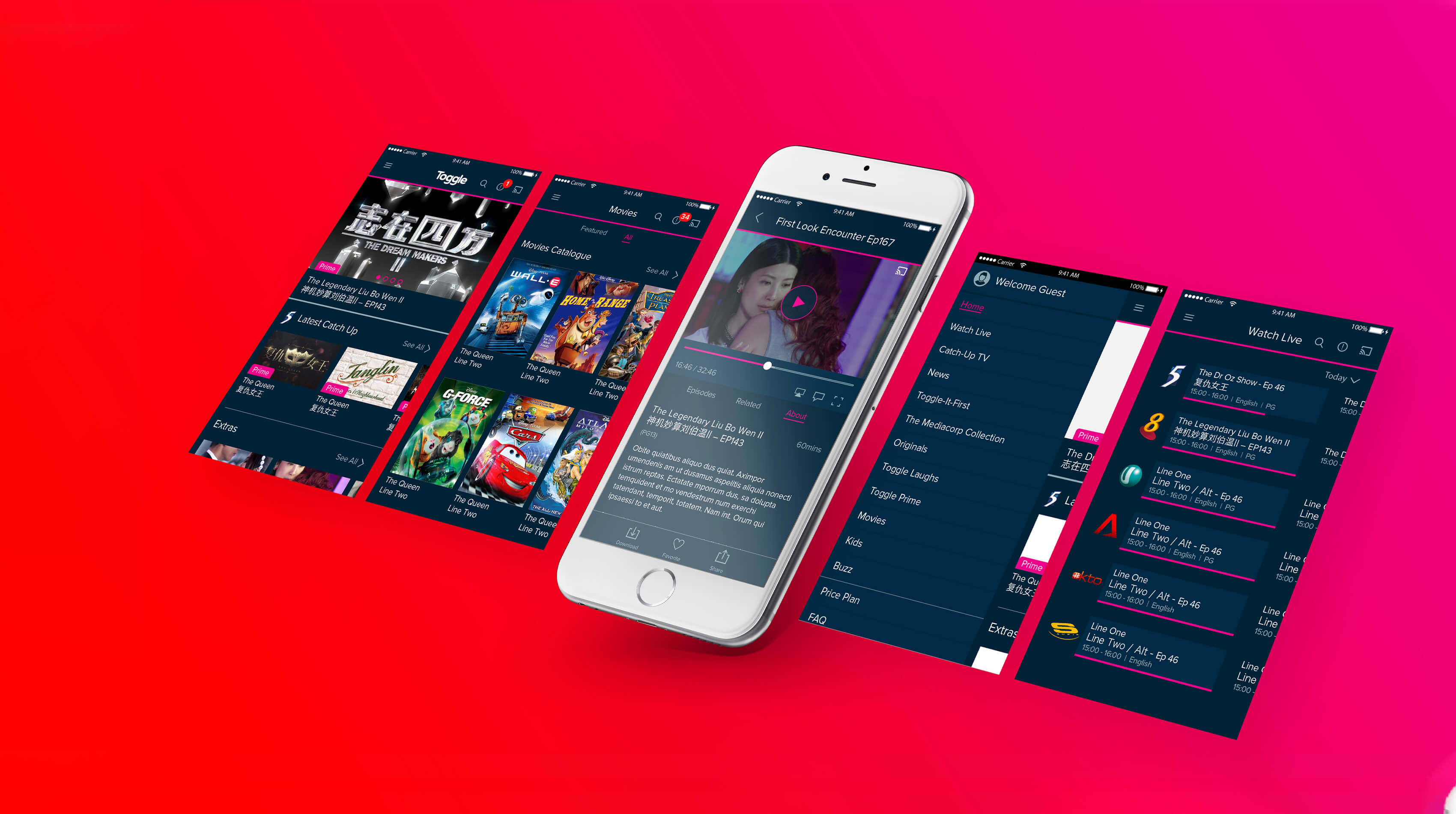 Since the relaunch Toggle has continued to evolve as a key component of Mediacorp's offer, with a significant investment in original and exclusive online content and new service innovations to provide unique experiences and benefits. The new identity and user experience design have grown with the service, helping it to find a valued place in viewing and consumption habits of connected Singaporeans.